New Life
** EDIT** So I got this all done FINALLY . . .and realized I completely forgot to resize my pictures! Oops! I hope that doesn't screw anyone up! I'll try to remember next time . . . blame it on sleep, right?
Well friends . . .I suppose the new story of my life with three is that I just don't have time for blogging right now!!! My old blogging times were nap time and bedtime . . . now I'm either napping at nap time or trying to quickly get a few necessary things done. And usually Heidi likes some mom-time at bedtime, so usually I don't have hands free to type (and I hate typing on the ipad).
BUT I wanted to pop in to say that we are GREAT and life is GOOD here! I never imagined we'd have such a good transition to life as five.
HEIDI
- Is the sweetest little baby (ever?)! She has decided to win "favorite child" status, by being the best sleeper. Usually only wakes up ONCE a night! Can't even believe it, as I'm used to my kids being up every 2-3 hours until they are over 6 months old! She sleeps great and on a pretty regular schedule (that she put herself on) during the day, too. She eats great and is starting to get little chubby legs! And she's finally outgrown newborn diapers and is filling out her newborn size clothing! Can't wait to see how much she weighs at my 6 week check-up, on the 31st! She is very alert the last week or so, and really tracks faces and you can see her facial expressions changing and trying to smile. I think we'll be getting some big grins soon!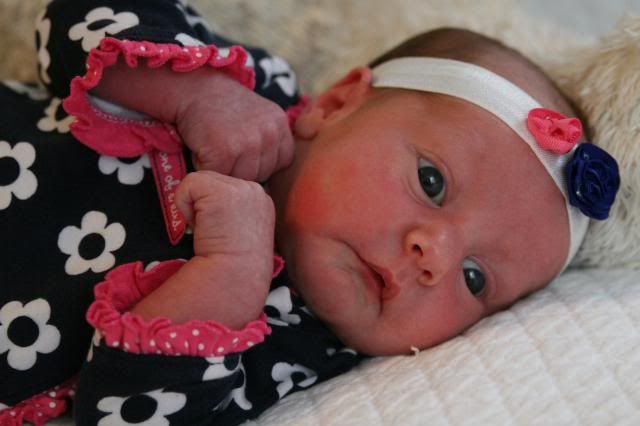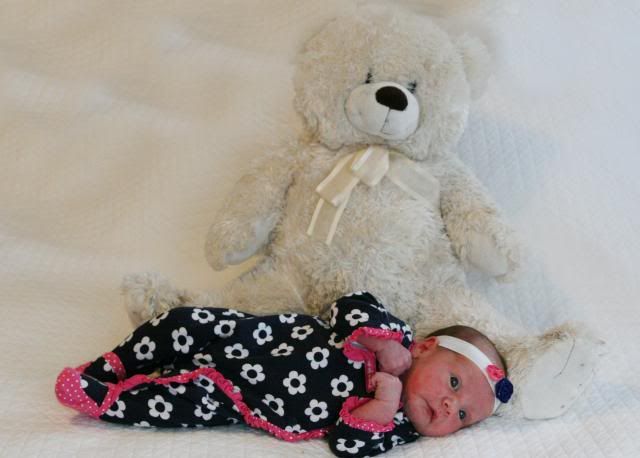 FOREST
- Just had his 4th birthday!!!!!!!!!!!! Not sure how in the world THAT happened . . .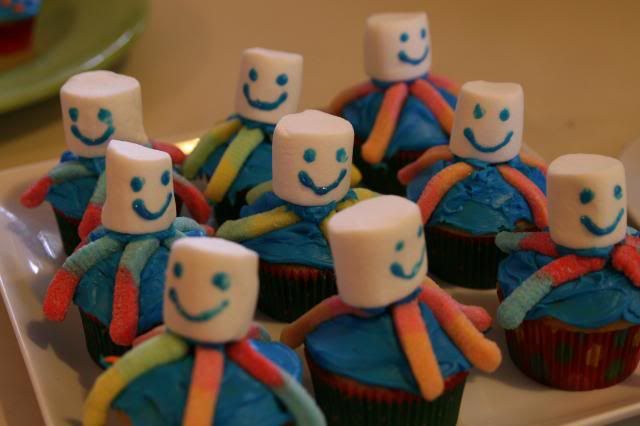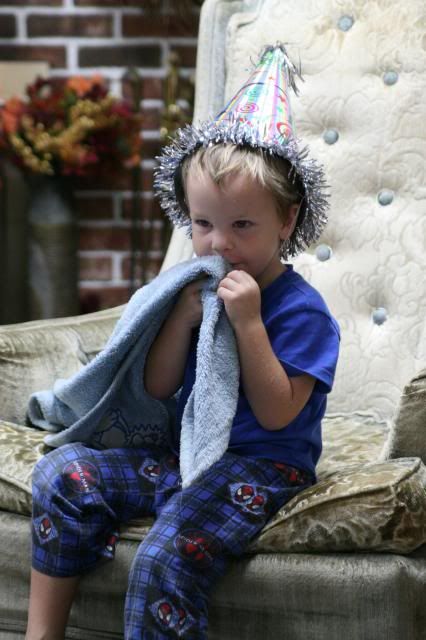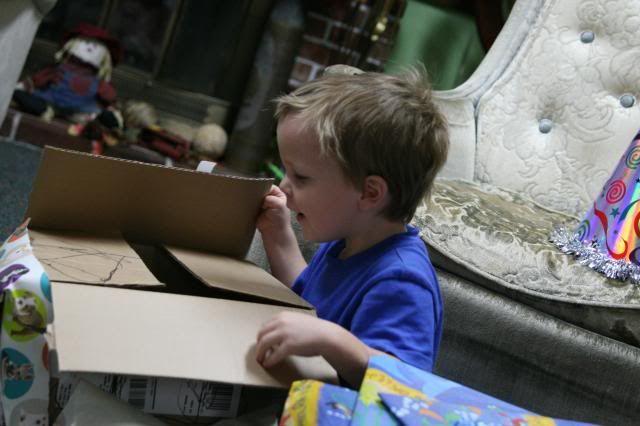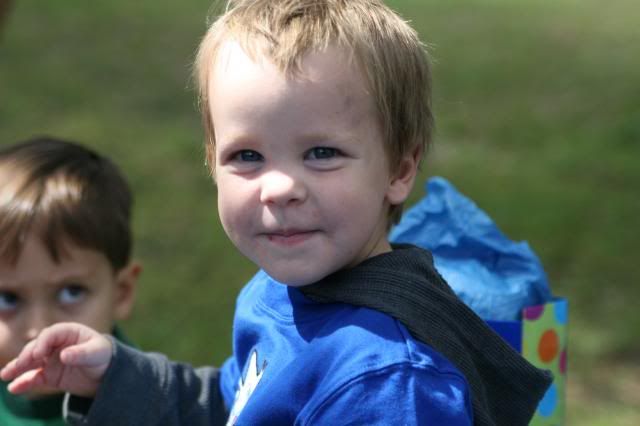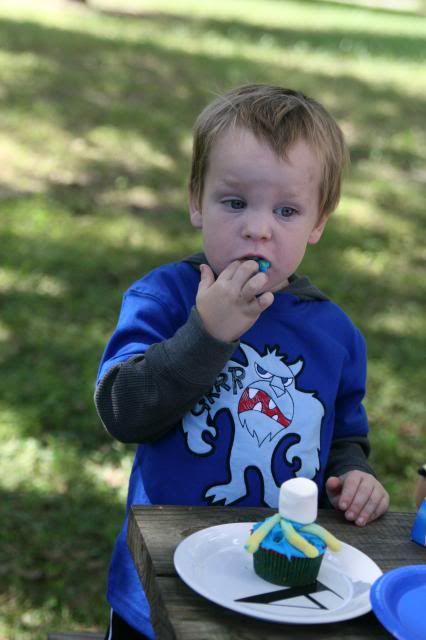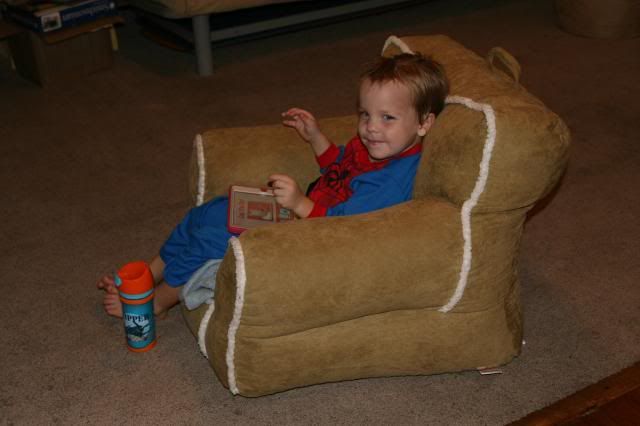 Forest is in love with Heidi and says about 20 times a day "Baby Sister is sooooo cute!!!" Also asks me how God gave us the cutest baby in the world or why we are the only ones with a baby so cute! I love that the novelty hasn't worn off yet.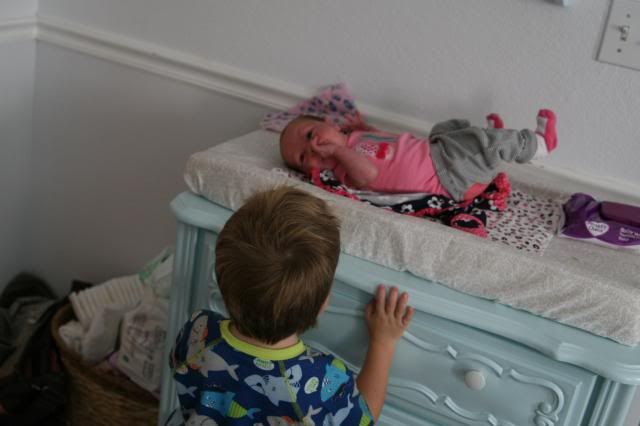 Forest is definitely my wild little boy. I spend a lot of time praying throughout the day that God will help me figure out how to let him be a boy and yet tame the inappropriate wildness- the roughness. Not an easy thing to figure out- how to embrace his man-cub part and yet not let him fall into the trap that our society has of just letting boys be wild and blaming it on "boys will be boys."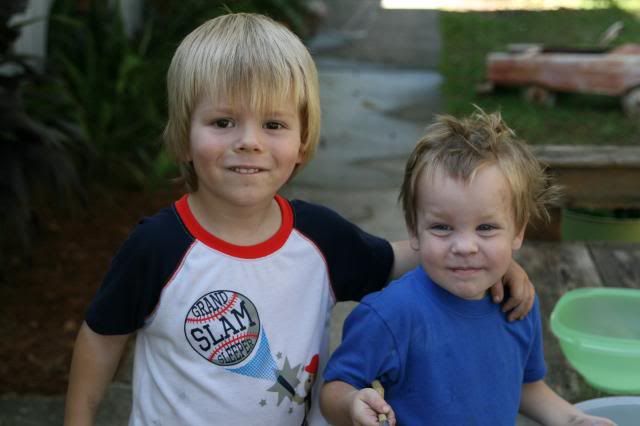 He and his best friend Jimmy have played a lot together lately, watching that friendship blossom is so sweet. During school time he often joins us at the table, working very hard on his own "art projects," and making things (usually for Jimmy). I was shocked the other day to look over and see him using scissors perfectly . . . his manual dexterity is pretty impressive, considering it's not really something I was intentional about! Fun to watch him learning and growing intellectually.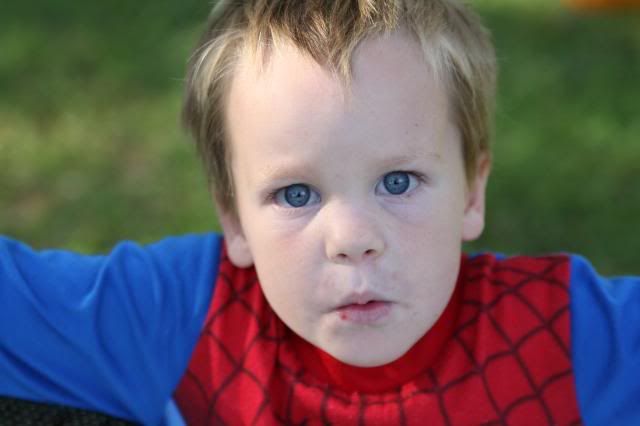 SHANNON
- Continues to be a sweet and loving big sister. She adores Heidi and touches her non-stop (usually kissing her). Whenever I put Heidi in the bouncy seat so I can do something, Shannon is right there to talk and sing to her. I think Heidi will be following her big sister around as soon as she can walk. The first two weeks after Heidi was born were rough- she was really upset by me being in the hospital for three days. No one realized this at first, but over the second week, her behavior went downhill (respect for me) and then she started talking to me EVERY night at bedtime and mentioning the hospital- how much she didn't like me being there, how she felt like she didn't have a mom, etc. I realize that she's just old enough to be upset by it and young enough to have not known what to do with it. Thankfully after three weeks, she slowly stopped bringing it up and behavior improved again. Poor kid!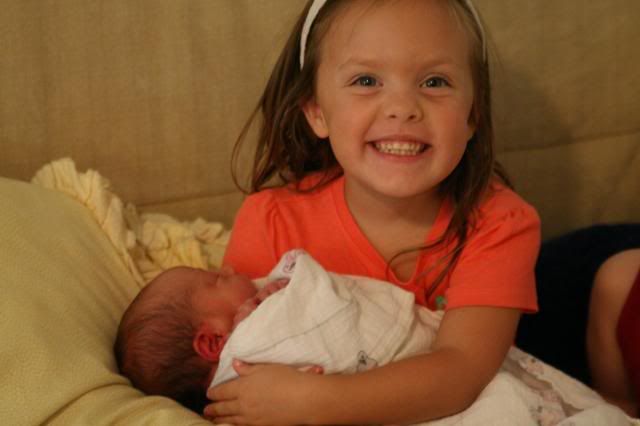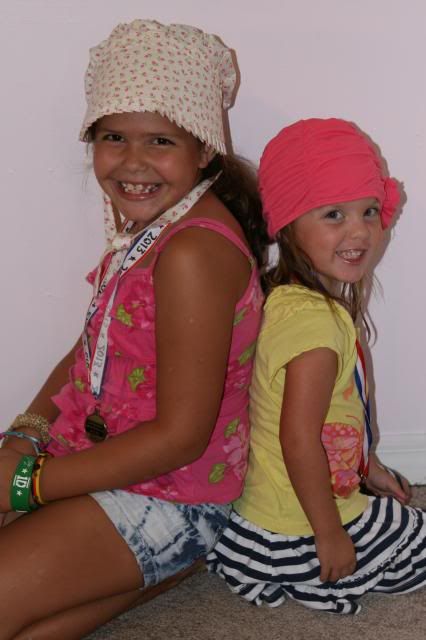 Shannon continues to move right along in school. She doesn't like when I pull her reading book out, but she does it . . . and wow was she ready. Her lessons go very well academically- if she struggles it's because of behavior, not comprehension issues. And she is starting to sound out words in daily life. She continues to love writing and most nights at bedtime, wants to sound out or have me spell words for her to write on the magnadoodle. I haven't bothered to tell her that I count that as part of our school lessons, hehehe! Math is her favorite (like mother, like daughter?) and I have to cut her off after about 5 pages in her math book each day (Singapore Math). I can see her making some connections in real life and starting the process of thinking mathematically, which is really neat. I LOVE watching my kids learn, it's amazing.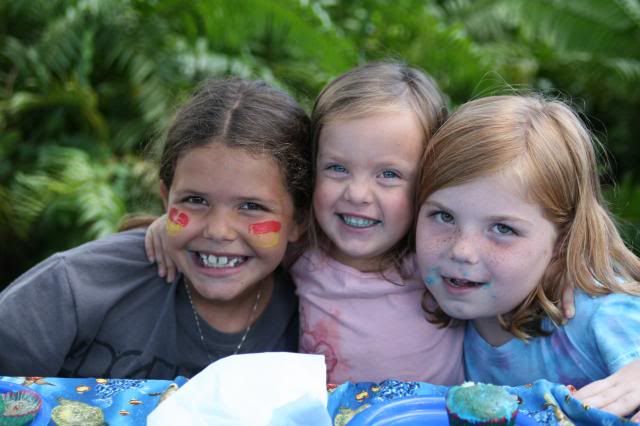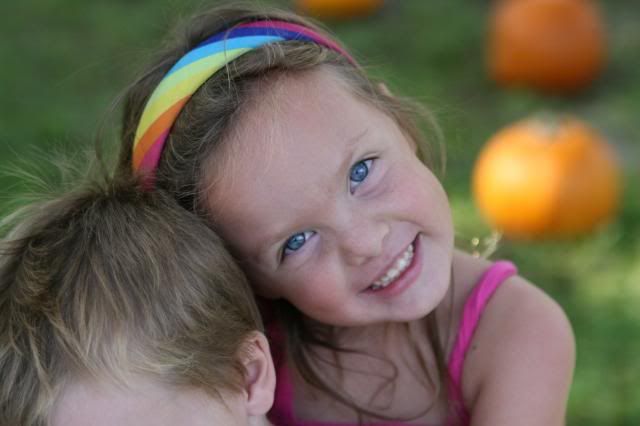 ME
- I have healed well after birth. My blood pressure came down about a week after she was born, and I just finished my bottle of blood pressure meds. Other than an increased risk of "heart" issues for the next 10-15 years (!!!!!), I should have no other issues from the preeclampsia. Most of my birth aches were gone at 2 weeks and by 3 weeks I felt normal again! Weight-wise I must have gained less this time around (who would have known with all the swelling?) and had less abdominal separation, because I'm much closer to my normal weight and stomach is less poochy. That helps my exercise motivation, for sure! And wow, I am WAY more out of shape than ever in my life . . . I have never had such soft and squishy legs, etc. I started exercising this week, very slowly. I did just FIVE minutes of my exercise video and was sore the next day! Eeek! So I'll be really taking it slow.
As far as my family and life . . . I am so content. Yes, my days are completely filled from morning until night. Yes, three kids, home schooling and working full-time is a lot on my plate. But I tell you what, I wouldn't trade it for ANYTHING in the world!!!!!!!!!!!!!!!!!!!!!!!!! I feel very honored to be given the responsibilities I have been and pray I can handle each one carefully.
JEREMIAH
- Has taken on a majority of the responsibilities I had in the cottage, with the boys. And even in the home- he has just started doing all kinds of things (laundry!?!??!) without asking, and trying to ease our transition into five. What a sweet, sweet man! His big source of stress is his father- he was given "5 weeks" to live at the end of August. He is at home (in PA) and seems to be doing okay, actually. But there is a lot of uncertainty and then some "well meaning" people in that area who think Jer should just quit his job and move in with his parents. Sigh. As if they actually needed taking care of (they don't) or there were jobs in no-where town PA (there aren't) and as if it were a healthy home to raise our kids (it's not). I keep praying that God will keep Jer encouraged and confident in his decisions, despite the unhelpful words of others!
So there you have it! My five minute update turned much longer, but I'm glad I had "the words" to finish it! We are heading into our two busy and crazy months at the Ranch. There is an event (or home weekend) on the calendar every weekend from now until January! A new boy arrived at our house on Sunday . . . in all honesty, I believe his maturity level is about where Shannon is. And he just turned 10. So life is going to stay very full for a while, so probably not much computer time.
Love ya friends!!!!!!!!!!!!!!!