Returning from the Fog
The fog has lifted! I know I've been pretty quiet on here the last week or so. The last two, possibly three weeks have been impossibly difficult. Challenging. I've felt like I was in a fog of impossibility, frustration, irritation and anger.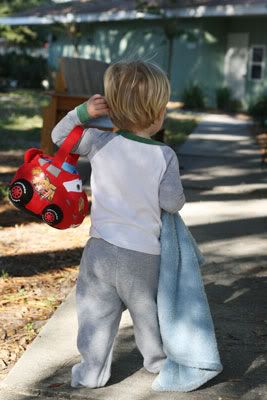 (Fills my heart- a boy and his blankie!)
I spent yesterday afternoon out shopping and doing a few errands. Nothing too out of the ordinary. Came home filled with a strange (heavenly I suppose) peace. And it's lasted. Yesterday and today are our family day and it's just been so nice. Peaceful. Enjoyable.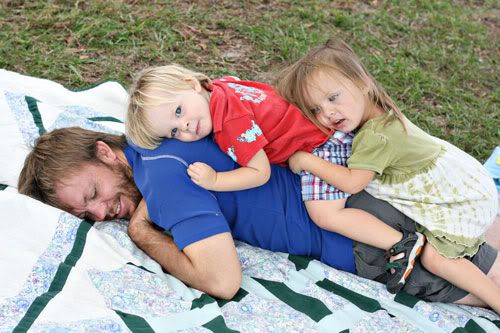 I'm a fixer. When I feel down (or angry, frustrated, etc.) I want to figure out WHY I feel that way, so I can get rid of the negative emotion. I feel really strongly about not letting emotions control my actions or behavior- they are emotions after all. Affected by situations but also by lack of sleep, food, etc. So we appreciate and value emotions but don't let them control us.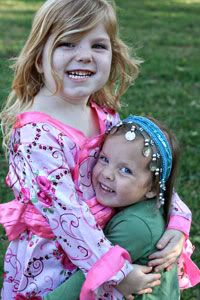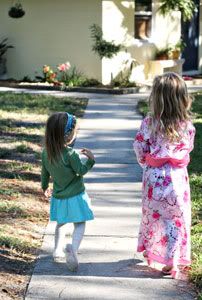 (Shannon and Bonnie have hit a "stride" friendship wise, yipppeee! Always good when you get along with the people whose roof touches yours! Have I mentioned that these girls had the same due date? You'd never know from their size, huh?)
These weeks were hard because I couldn't figure out what the problem was. Sure, two of our longest-serving staff members at the Ranch died. DIED. They are joyfully singing with the angels and I tell you, not to many people will have crowns as big as theirs. But the people around here are feeling the loss and the pain. I have had normal female emotions (can we say PMS?). Some dramas and conflicts with co-workers. Struggling with some kid issues- how much "friend" playtime is too much (thoughts here?), how to deal with kids getting picked on, etc. Two young kids. Seven 10 year old boys. Yeah, I guess there are enough reasons to feel up and down, huh?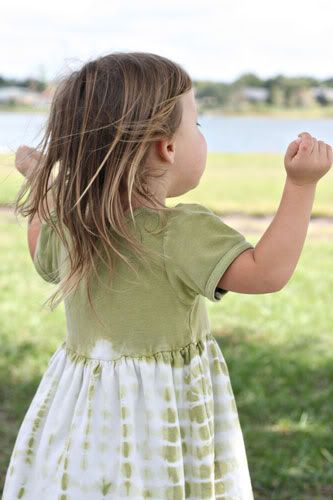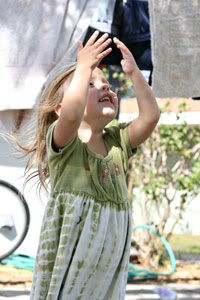 (Concert by Shannon in the back yard- love how she praises God!)
But I'm thankful to God for these days of refreshing before the weekend. 48 hours of being ON DUTY. It's long and hard. But I know he is faithful and will pull me through. Tears maybe, but I'll survive. And on Monday? Only ONE WEEK until MOM comes!!!!!!!!!!!!!!!!!
And I'll leave you with a few fun pictures from the Renaissance Faire!
So many pretty dresses . . .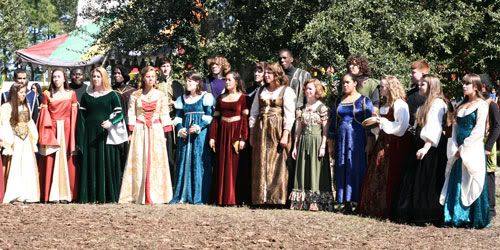 Real jousting with real weapons that could actually hurt!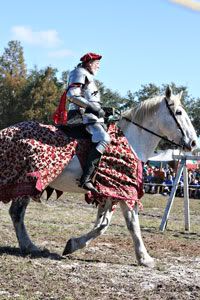 Is there anything prettier than bagpipes playing Amazing Grace? Oh yes, bagpipes under Spanish Moss!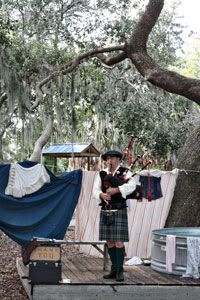 And look at who I found locked up. Probably for good reason!