Vacation, Baby Stuff and Pinterest
END OF VACATION
We ended our vacation in NY well. I got sick a few days before and spent three days on the couch, doing nothing. Well, more "nothing" than I had already been doing, ha! The last couple days were very relaxing, just hanging out and being together. A few other highlights.
More yard work with Papa.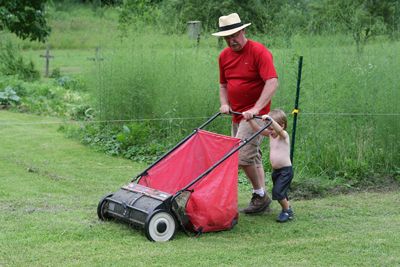 A make-shift bike trailer!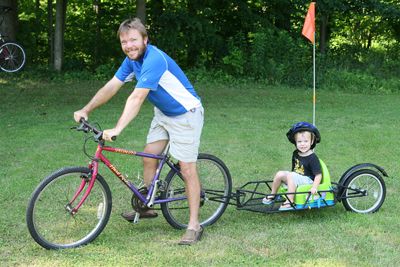 Spinning in the yard.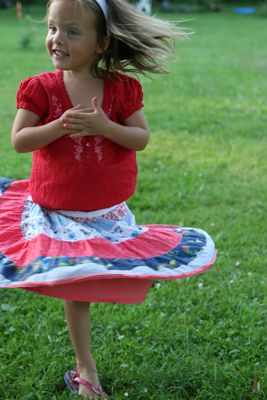 Peeking out from under mom's belly.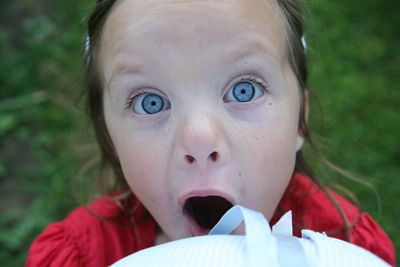 Climbing trees (he used the shovel to climb up into the tree, since he's too short).
Together.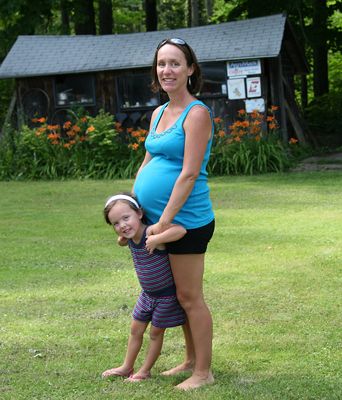 Love these two!
The kids were happy to be home, to see their friends and be in the house. *I* was happy to be home, too! Little things like not trekking down the stairs to go to the bathroom at night, having my things close at hand, etc. And there is something to be said for just being "us." In the few days we've been home, we've been able to get back into some routines and establish some new habits that are just too hard to do with other people around or on vacation. Back to cleaning up rooms daily. The kids are learning to clear their part of the dinner table (tonight Forest actually did it all without being reminded!). Playing together peacefully. It's good to be home!
BABY BLESSINGS
In other random news . . . we gave away most of the baby "gear" and baby clothing from both Shannon and Forest. We still have the co-sleeper that both of them used, for the first few months (I think 4 months for Shannon and 5 months for Forest).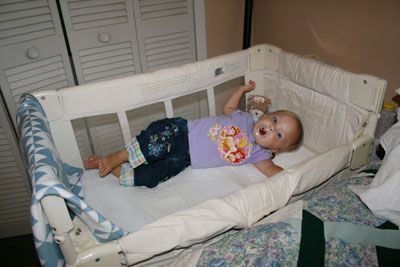 Other than that, we had nothing. The only things that I really felt like we *had* to have were a crib and a car seat. The other things are nice but not something I would have bought. And then one night, a co-worker sent her boys over with arms full of baby things! Swing! Bouncy seat! Baby bathtub! All things that are nice but not necessities!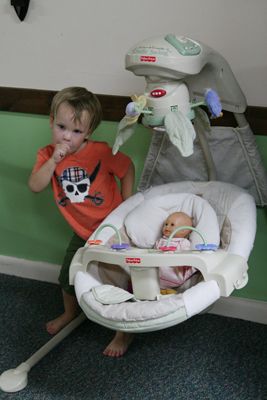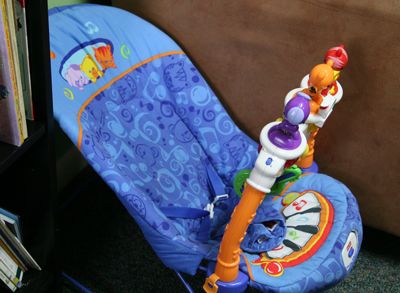 While on vacation, I spotted the ONE car seat that will fit in the back of our car (a small Kia Rio) with two booster seats- the Chicco Keyfit, on Craigslist. It's the same seat we had for Shan & Forest, the smallest on the market, also happens to be rather pricey ($190). I sent a message to a friend in Orlando and she was gracious to go and pick it up for me! Oh, and the lady sold it to us for $50!!! Doesn't look like she even put her baby in it . . . and if she did, the baby certainly didn't pee, poop, spit up or breathe on it, ha!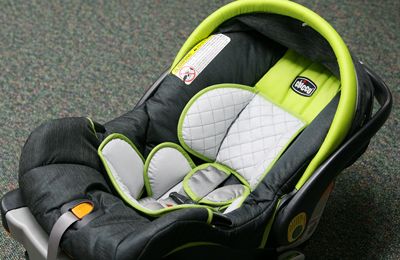 We also found our crib on Craigslist, the exact one I wanted ($300 new) for $80. Perfect condition and we should be able to sell it again when we are done.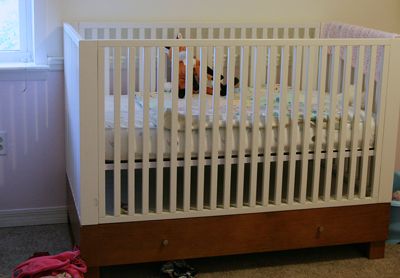 Today we received two GIGANTIC boxes/bags of clothing (boxes like 3 feet tall and 2 feet wide). Most of it was for baby girl! We actually now have a good base of clothing for this little one, which is super exciting!
PINTEREST
As I mentioned before vacation, I've been trying to get some projects done around the house. Many of them inspired by ideas I've found around the internet, mostly on Pinterest. I love the source of creativity and inspiration it is! What a great way for women (and men) to inspire each other! Creative people aren't that way just because they are made different, but largely because they surround themselves with other creative people! So! These are ideas from others and I'll try to link them up!
Burp clothes- made from nasty old rags I used with Forest! Found the idea
HERE
and used cute vintage fabrics from my mom.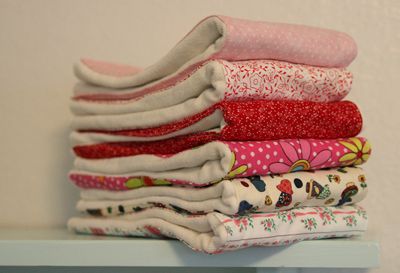 Bookshelf for Forest's room. Found the idea in a few places on pinterest and used paint from his wall and some amazing old Navy ocean maps I found at a local garage sale (they are all neat places around Florida like "Alligator Lagoon").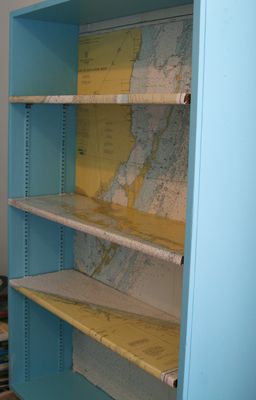 Bookshelves for up on Shannon's bunk bed- found the idea
HERE
.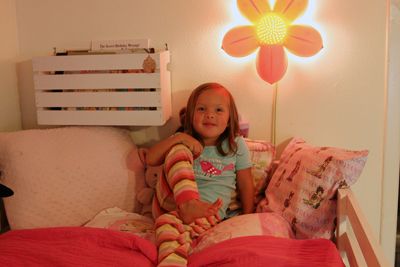 And that's about it for tonight! I'm definitely in the third trimester- hurting physically at the end of the day (back, hips, legs) and unable to sleep at night. But if that's the worst "symptom" I have, I'll take it! I'm just about 30 weeks . . .10 to go until finish, 7 until I'm clear for a birth center birth (not that I think she'll be early!). Coming right along!