Here we are!
I'm so behind, I don't know where to begin! I've not been on the computer much the last couple weeks, which in some ways is a good thing but yet is causing me to fall behind in other areas! Ahhh, the constant struggle of balance in life! I guess I'll just give a "bullet update," if you will!
SHANNON
* Turns FOUR in just two weeks! Hard to believe four years ago, I was eagerly anticipating this precious girl. Today in church we were singing "Thank you for healing me," and I teared up as I held my girl . . . thank you God for healing me and allowing me to be a mom!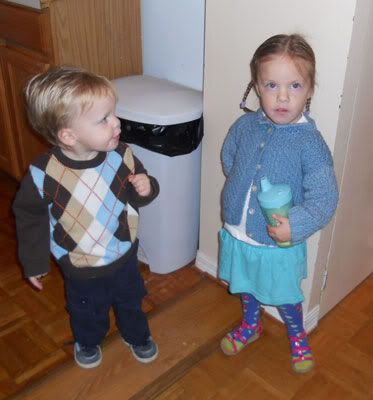 * Shannon continues to struggle in the "potty #2" area. Almost a year ago she got constipated, it hurt when she went and it started a terrible cycle. She is afraid to go to the bathroom (#2) so she doesn't. Really. Manages to hold it in for a week or more . . . and then whenever she feels like she has to go, she hides and grunts and turns red holding it in :( We've done prunes, apple juice, rewards, laxatives, you name it. I know if we can get her to go a couple times without it hurting, that will help . . . but until then . . . when you think of my girl, pray for this area for her!
* We had a sweet learning moment this week- her dear friends here are almost 6 and the other one turned 4 last week. The three were playing together and later Shannon said they were "being mean and saying they were older than her." I gently reminded her that they WERE older than her . . . but that doesn't matter. I'm older than her and I'm not any more special. I told her that next time she should nicely say "that's okay that you're older than me." A few minutes later she went running up to one of the girls and said "Bonnie, it's okay that you're older than me." And a few minutes after that, found Hannah and said the same thing. Of course neither girl remembered why Shannon was saying it, so I had to laugh, but I was thankful for her sweet spirit. I'm afraid she'll always have struggles like this, she's SO much tinier than everyone else.
FOREST
* Oh this boy! One minute I want to squeeze and cuddle him . . .the next . . . he's not napping much anymore . . . but is exhausted. I've had to work through my own irritation and frustration on this one. The hours from 4-8 are BY FAR the hardest and most stressful of my day, since it's pre-bedtime and the boys are home. Then add a non-napping, crying and irritable boy. Yeah. Grrr. At least he's asleep at 7 when he doesn't nap . . .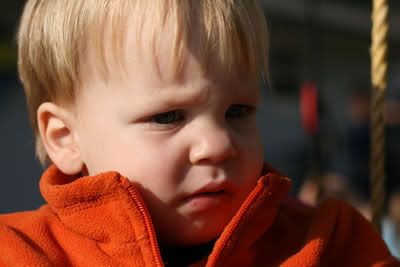 BOYS
* Came back from vacation well! We actually had our BEST week since August (no joke here) this week! That's really unusual for returning from vacation. In fact, it was so good that we all biked to a nearby park & animal farm for free time on Saturday. It was a whole new experience for some of the boys and really fun.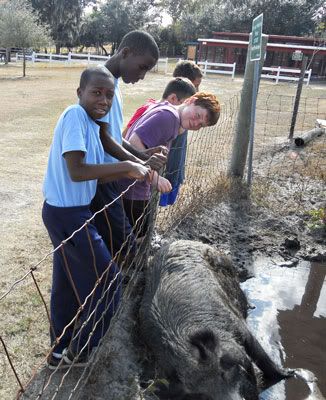 * Celebrated a birthday in the cottage! And now I have a bit of a break . . . none of the boys have birthdays until May now!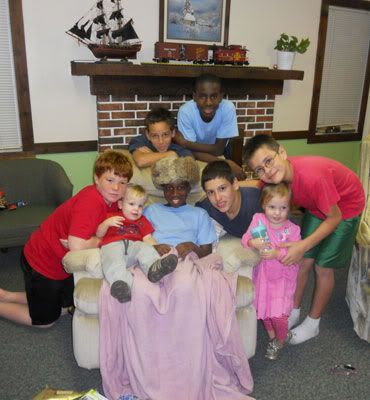 HOME
* Of course working on the "new year" cleaning & organizing . . . continually trying to get rid of stuff to keep things more simple.
* Have I mentioned how much I love waking up to the lake & Florida sunrises in my backyard?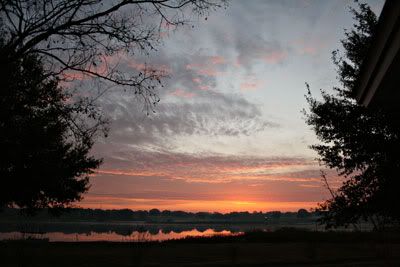 ME
* Getting ready to host a baby shower for a co-worker in a couple weeks- lots of time being spent on invitations and party details. In my next life, I want to be a party organizer! I love this stuff!
And for a visual treat . . . a little Christmas photo fun!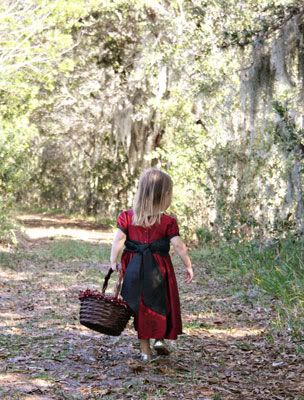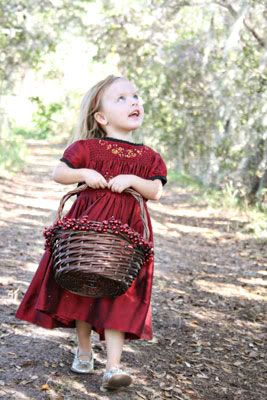 Forest . . . just keepin' it real!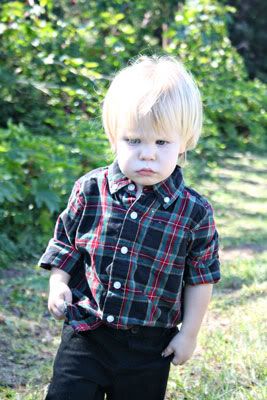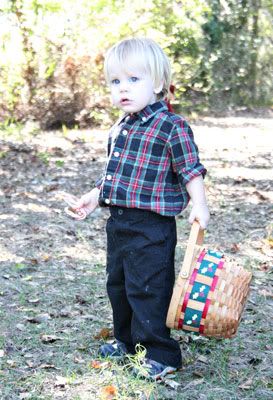 Pull out the candy-canes for a bribe!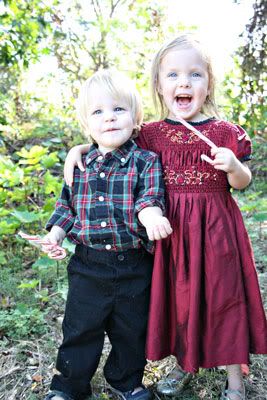 My favorite- reminds me of Victorian-era photos!