Seaons
Hey Friends! Lots going on around here lately . . . in terms of activities and in terms of life. Seasons are definitely changing from winter into spring . . . both in terms of real weather and in my "abstract" life. I can feel change coming- you know little things- devotions and studies and topics all seem to point the same way, the same lessons keep coming up. As is most often the case, I don't know where God is going with it, but I wanna be ready when he is!
It seems like everyone around me is desperately hurting. And I don't mean "oh my kids are cranky" kind of hurting. I mean excruciating pain, lost jobs, lives being destroyed by lies or by unfaithfulness, serious health issues . . . there is SO much pain in this world. It's hard to know how to help, where to keep your focus. I'm thankful for the ability to pray and turn it over to God, I can't imagine life without hope. And you dear friends who are struggling with those things, hold onto the hope of eternity. Our painful lives are but a mere drop compared to those thousands, millions, billions of years we'll be pain & tear free!!!
So winter never really came to Florida this year and I'm not sure what's with that. And now spring is on us! Plants are poking up everywhere, the garden is taking more time, flowers are out! We're spending lots more time outside doing what kids love- water & dirt! Our play-space is continually evolving and this is where we're at now: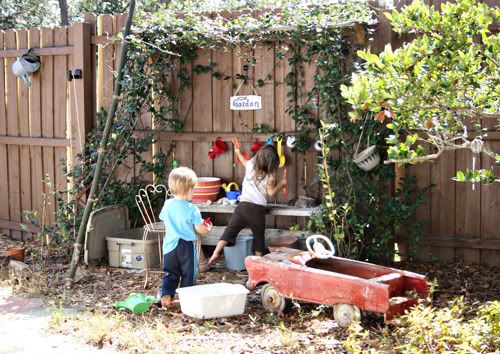 wooden bench for a table, a bucket of sand (that needs to be refilled, since the sand has been carted everywhere for cakes & cookies!), some vintage plastic & tin dishes, shells and imaginations!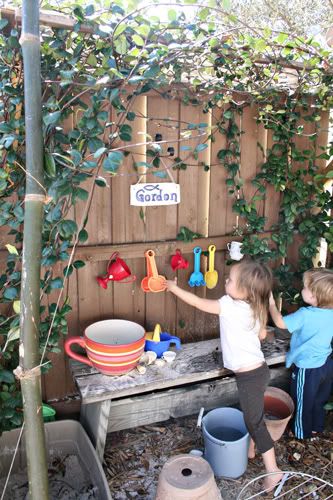 Even a car for washing!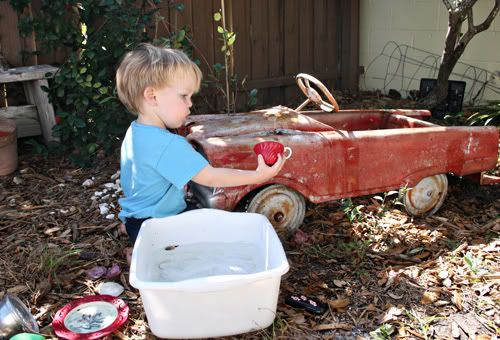 And on Thursday I packed up the kids and headed for the beach! I wanted to get away, I want my kids to love the ocean, I want to enjoy Florida for as long as we live here. And we did! The beach came through and my kids, who once were rather timid of the ocean waves . . . well look at them now!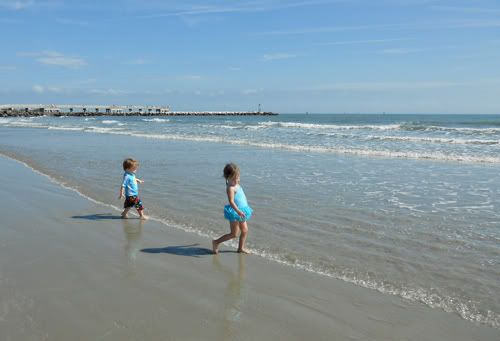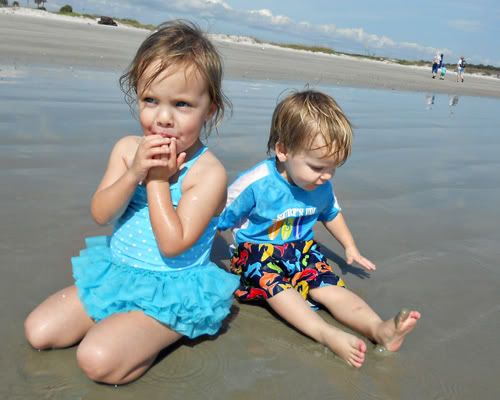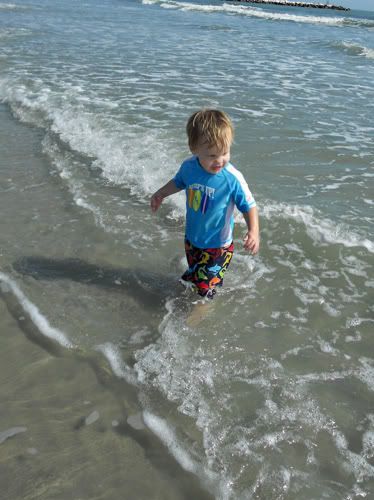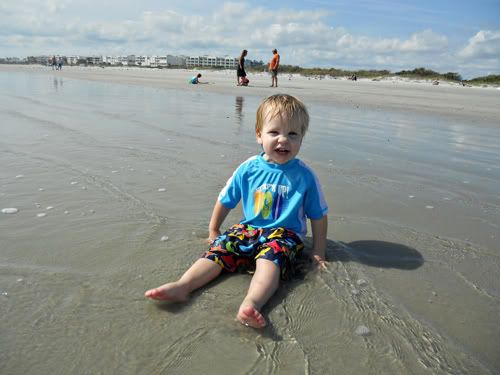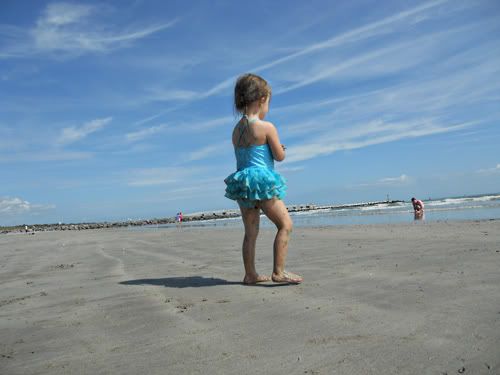 Until next time!