Catch "up"
Oh Gosh, I simply just cannot get my posts up when I want to! This week has been a good one, full but good. Today was SeaWorld, then home to get the boys . . . so now at 8:45 I'm sitting down to catch up a bit!
COTTAGE
Wow, what a week. A new child came into our cottage a month ago and it's not been the same since then. Basically everyone was living their life "for" him, in fear or "awe" of him. On Thursday he was invovled in very maliciously attacking another student and was suspended. What a weekend we had . . . of peace! This morning we met with our supervisors and all the staff invovled and they decided to release him. While we truly wish we could help this child, we are grateful a wise decision was made to protect the others in our house. Whew, at least that drama is over! We have five weeks left before summer vacation and I'm humming the words from "The Little Engine That Could,"
I think I can, I think I can, I think I can
!
CREATING
I've actually had a few little bursts of creative energy . . . mostly directed at redecorating our living room. It's the one room in the house I never really liked, the colors just weren't cutting it for me, too much tan I think. So anyway, I'm in the process of painting and also working on some little things to change it up, on the cheap! I've really been in a creative rut, scrapbook-wise. It's frustrating. I've been scanning galleries, trying to get some inspiration . . . but mostly surfing around looking for fun things to pin on my
Pinterest
board! I love this site as a great way to collect the ideas I find.
FAMILY
I don't even know where to begin. My kids are growing up, my love for them is growing. My patience gets stretched daily (hourly some days). My amusement, well let's just say I didn't know you could be so entertained by your own children! Shannon decided she was brave enough to trust her "saftey seal" (a swim vest kind of like a life-jacket but not as much of a pain) this week, and let go of us & the edge of the pool! Once she did . . . off she went! It was AMAZING to watch her learn a new skill, overcome a fear and take off like that. Talk about mamma's heart bursting with pride!
Sunday we had a random "picnic" on the laundry pad. I sure love this crew!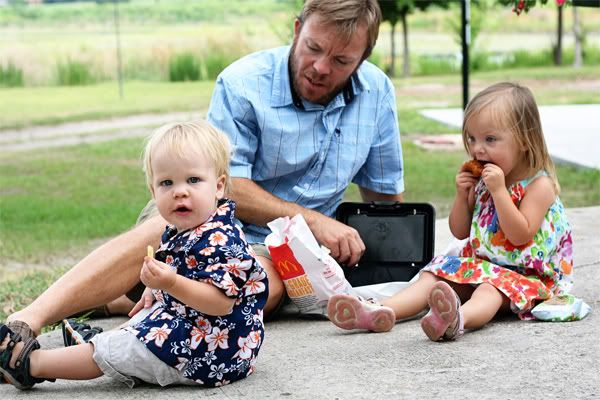 Sexy Daddy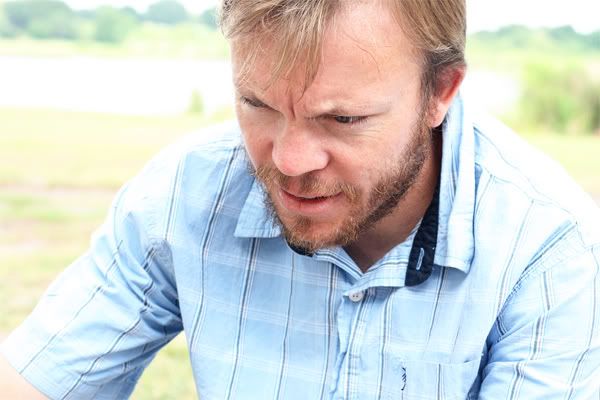 Crazy Forest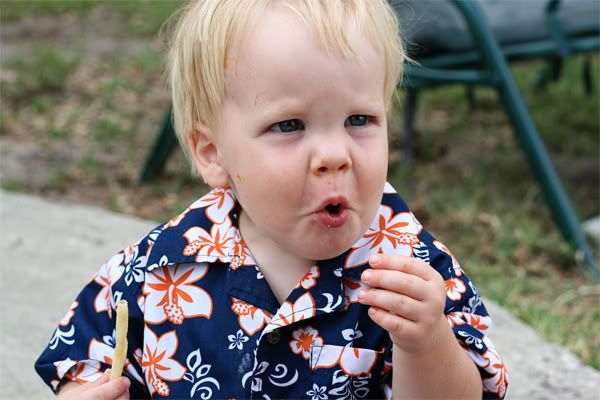 Shannon-who-never-stops-talking