For the Love of Pinterest
As you've probably seen over the "blog world" by now, Pinterest is the newest in creative idea-sharing. Of course it can be a colossal time waster . . . but used right, is a great way to save ideas (rather than having 2000 blogs bookmarked!) and find creative things to do with your family! I've really enjoyed a lot of great ideas and thought I'd take today to share some of the things we've made & done, as seen on Pinterest.
We decorated my dad's bike and took it for a ride around the yard! Got the idea from Martha Stewart,
as seen here
at Martha's Place. And here is our festive version for the 4th of July!
Made this fun shaving-cream paint for the bathtub. Used it when the kids were sick, the temps were in the high 90s and no one wanted to be outside.
Got the idea from here
. And here we are having fun of our own!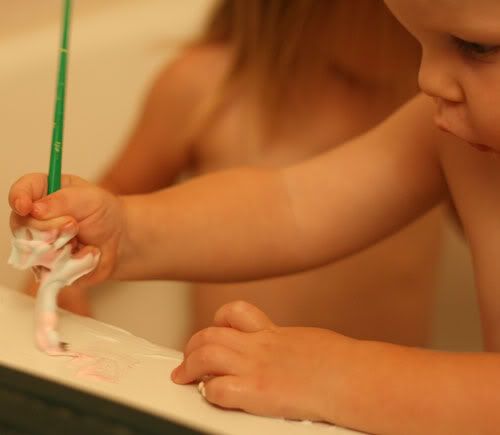 Found this nice scrapbook page and made my own version.
Here is the original, at Two Peas.
And here is my version, after an almost 6 month scrapping hiatus!
Another fun idea for playing outside- cornstarch paint for sidewalks, basketball courts, etc. I got the
idea from here
and here we are having fun of our own!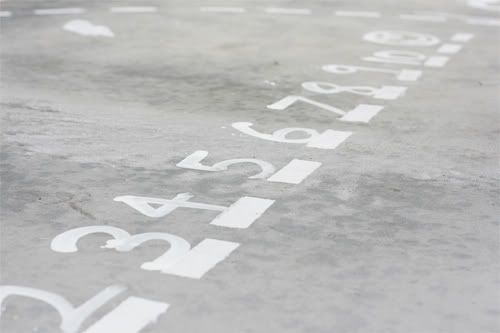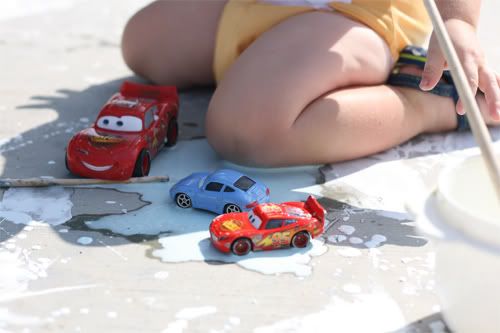 And now for food . . .
Waffles
(just add a huge tablespoon of Pumpkin Pie Spice to make them really yummy).
Picture is hers, not mine!
These
Lemon-Blueberry scones
are the BEST scones I've had since Malaysia . . . we eat them weekly now. Really, don't go another day without feeding them to yourself!
Picture is mine.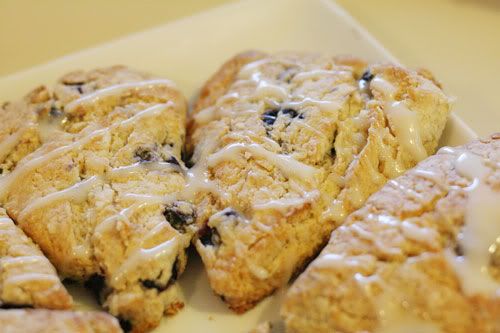 We now keep these "stocked" in our freezer, every day!
Strawberry Yoghurt pops
? Yes please!
(Picture is hers)
Blueberry Mint Lemonade
. . . go drink some now. Do yourself a favor! Really, the flavor is amazing and now I've taken to just adding mint leaves to my limeade or lemonade.
(picture hers)

I think that's it for now . . . what great ideas have you FOUND and DONE lately?